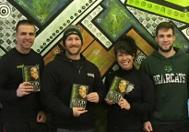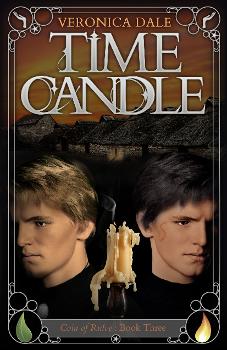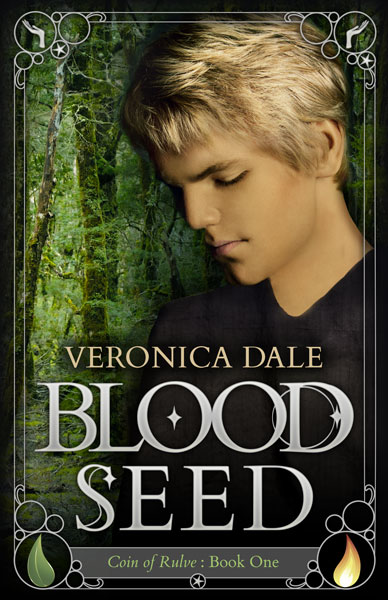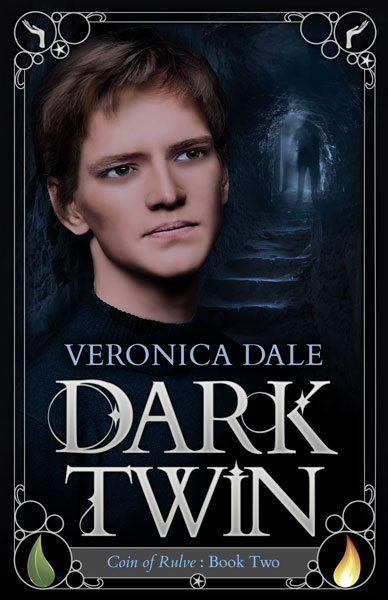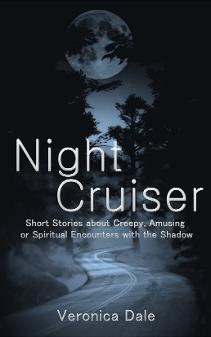 All three Coin of Rulve books have been awarded the five-star Reader's Favorite Book Review silver seal.
I'd love to have you join my private email list. Just fill out the form to the right to receive the newsletter I send out only about four times a year. You can unsubscribe at any time.
Leaf and Flame Coming from My
Proof-reader
the final volume of the Coin of Rulve series
Continue to hang in there! Leaf and Flame just took another giant step toward publication. Chapter by chapter, it is leaving the sharp eyes of the talented woman who proof-read all my other Coin books. I feel very fortunate to have her expertise. Pre-publication reviews are coming in, and they are all very encouraging.
This final book is the most exciting--and challenging-- novel I've ever written. It demands everything I learned from building the romance in Blood Seed, working out the psychological thrills in Dark Twin, and pacing the race-against-time tension of Time Candle. And now, in Leaf and Flame, all the plot-lines come to what I hope readers will find an emotional, thrilling, and unforgettable end. One of my beta readers, an accomplished musician, published poet, and president of the over-a-century-old Detroit Working Writers, said, "I normally don't read speculative fiction, but this book is breath-taking. I believe Leaf and Flame is Dale's magnum opus, and can definitely see it as a movie!"
Time Candle
Coin of Rulve Book Three
When saviors need saving, when healers are wounded, only risk, heartbreak, and courage can find a way out.
A mysterious, relentless poison leaves Sheft and Teller with only thirteen hours to live. While Se leaders frantically struggle to find an antidote, four friends risk their lives in enemy-occupied territory to save their homeland'spromised saviors.
"A potent mix of fantasy, romance and intrigue." D. Donovan, Midwest Book Review.
"A richly imagined tale of the struggle between the persistence of goodness and the corruption of power." Debra Doyle, winner of the Mythopoeic Fantasy Award.
"Dale's characters are extremely poignant, and their battles with both internal and external demons are memorable and page-turning." The BookLife Prize
"A riveting, beautifully rendered work with stunning depth." Loren Oberweger: author and independent book editor
Blood Seed:
Coin of Rulve Book One
The must-read novel that launches the series
Eighteen-year-old Sheft suspects there is a connection between him and a deadly entity that haunts the nearby Riftwood. So when he and Mariat fall in love, Sheft must decide whether to share with her the devastating realization of who he is discovering himself to be, or to embark alone on the dark journey his destiny demands.
"Blood Seed has all the elements of a fantasy novel but does not let you swim in a shallow sea of fiction writing. In a new approach to this genre, the author refuses to create a predictable love story. Five stars!" --M. Beltran. Readers' Favorite
"It's difficult to categorize Blood Seed, and that is part of its attraction. In a book world replete with genre reads, Blood Seed offers something different: a potent mix of fantasy, romance, intrigue, and a believable protagonist whose current dilemma is just the beginning."--D. Donovan. Midwest Book Review
Dark Twin:
Coin of Rulve Book Two
Power, intrigue and heartbreak in the depths of an underground world
Having been subjected as a child to a dark lord's mind-probes, Teller barely remembers he has—somewhere—a twin brother. When the beautiful Liasit begs Teller to use his power of fire to free her enslaved people, he faces a crucial test. Of the three names among which he must choose, one will break his heart, another will break his will, and the third will condemn what is left of his soul.
"Dale's lush world-building and dark characters had me turning pages far into the night. The twin brothers are on a collision course, each of them tortured by the other's absence. I can't wait for Book Three to find out if hope wins, or if the brothers are already too damaged to save each other or their homeland. You do not want to miss this fantasy." ---Gretchen Rily, paranormal and contemporary romance author.
"Firmly rooted in the fantasy genre yet laced with elements of intrigue, political purpose, and moral and ethical issues, Dark Twin is especially recommended for readers who like their fantasies complex and thought-provoking." ---D. Donovan, Senior Reviewer, Midwest Book Review.
Night Cruiser:
Short Stories about Creepy, Amusing or Spiritual Encounters with the Shadow
"Sometimes the things that go bump in the night tell us more about us than what's going on around us. Veronica Dale's compilation of ten short and sometimes spooky stories covers a lot of ground - from outright sci-fi to dealing with our fears in the dark." ---Goodreads Review
"A slim volume capturing the world wide web zeitgeist with the zeal and terror of Kafka."--- Cynthia Harrison, author of Blue Lake romance series
What Readers are saying:
"The story 'Advent' is an exceptional piece of writing which is worth buying this collection for just to read it"...."'Sealing the Deal' is hysterically funny! I love the whole bit."...Clever and imaginative writing"...."Fun, spooky, and strange"..."a joy to read"..."My favorite story is One Level Down. Don't read this if you're home alone!"..."'Persons of Marred Appearance' is innovative, creative, and full of compact meaning."